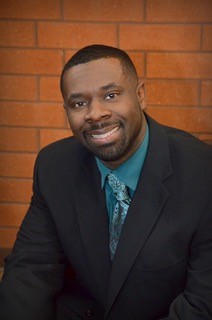 Amos Norman has been experienced in nonprofit operational functions and program development for over 20 years.  He currently serves as a District Executive Director with the YMCA of Greater Fort Wayne overseeing Renaissance Pointe, Central, Skyline and the Youth Service Bureau 'YSB' branches of the Y. Prior to his work at YMCA, Amos was the Director of Operations for the Boys & Girls Clubs of Fort Wayne for over 10 years.  Amos graduated from the University of Saint Francis with a Bachelors in Social Work and has a Master's in Organizational Leadership from Purdue University.  His expertise has helped him develop effective and efficient management in organizational development as he has established sought after practices in nonprofit organizations.
Community Involvement
Amos is passionate and deeply committed to investing in his local community.  This involvement has included being the program committee co-chair for Fort Wayne United, IU School of Social work advisory board member, and Ivy Tech Human Services advisory board member.  He also currently serves on the World Baseball Academy Board of Directors and the Fort Wayne Trails Board of Directors.  His work with these organizations, boards and committees allow him to intersect his organizational knowledge and expertise with community outreach and support.